"Why wouldn't we put the highest-quality skincare all over our body, just like we do our face?" This is the question that launched Kayo Body Care, Christine Bullock's now cult-famous skincare and wellness brand. Christine, a fitness trainer and nutritionist, had spent years helping clients stay strong, healthy, and youthful as they got older, but found there was no product on the market to treat signs of aging "from the chin down"—including stretch marks, post-partum skin trauma, and loss of collagen.
So she launched Kayo, which she refers to as "face-grade bodycare." The name is a play on "knockout" (or k.o.). And the formulations are way more in line with an expensive luxury face cream than with your average body lotion. "When I was training clients, so many of them were just using coconut oil on their bodies," recalls Christine. "But their skin felt dry at the end of the day." Her clients wanted clean products—that actually worked. So she decided to focus on scientific formulations without the harmful ingredients. "I think we need a mixture of clean and science to truly be effective," says Christine.
"I think we need a mixture of clean and science to truly be effective."

–Christine Bullock, founder of Kayo Body Care
She drew on her experience working as a national trainer for Sephora and a representative for various skincare brands and beauty devices, which had led her to travel the world interacting with physicians, aestheticians, and spa owners. To formulate her line, she tapped a friend of her family who had a lab nearby in California. Because the facility was small, "I had full control over where we were purchasing our ingredients, and how much we were putting in each product," she says. She packed her body cream with hyaluronic acid and "5 amazing omegas" to help hydrate skin and keep it supple. She also added protective antioxidants. "The environment around us is changing and is rapidly aging us," she explains. "The first barrier is the skin. So there's a huge wellness factor."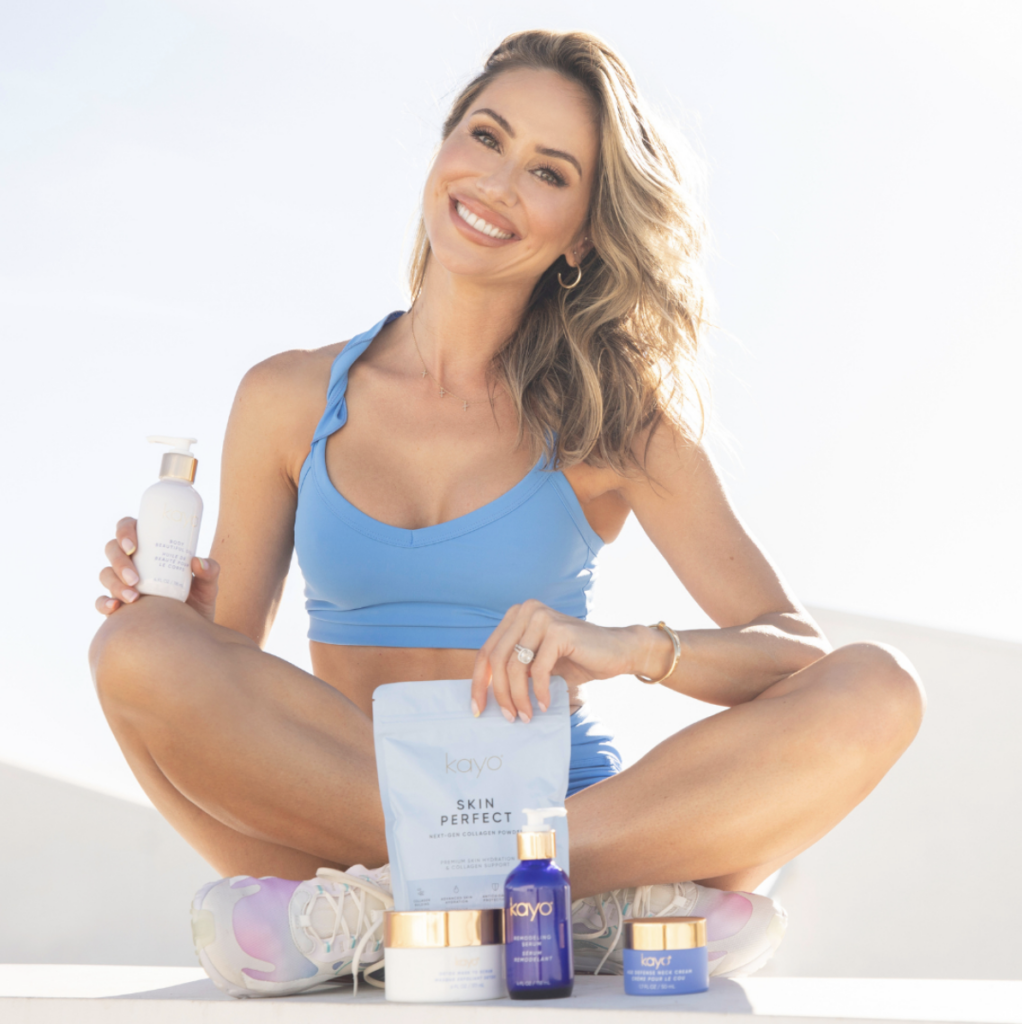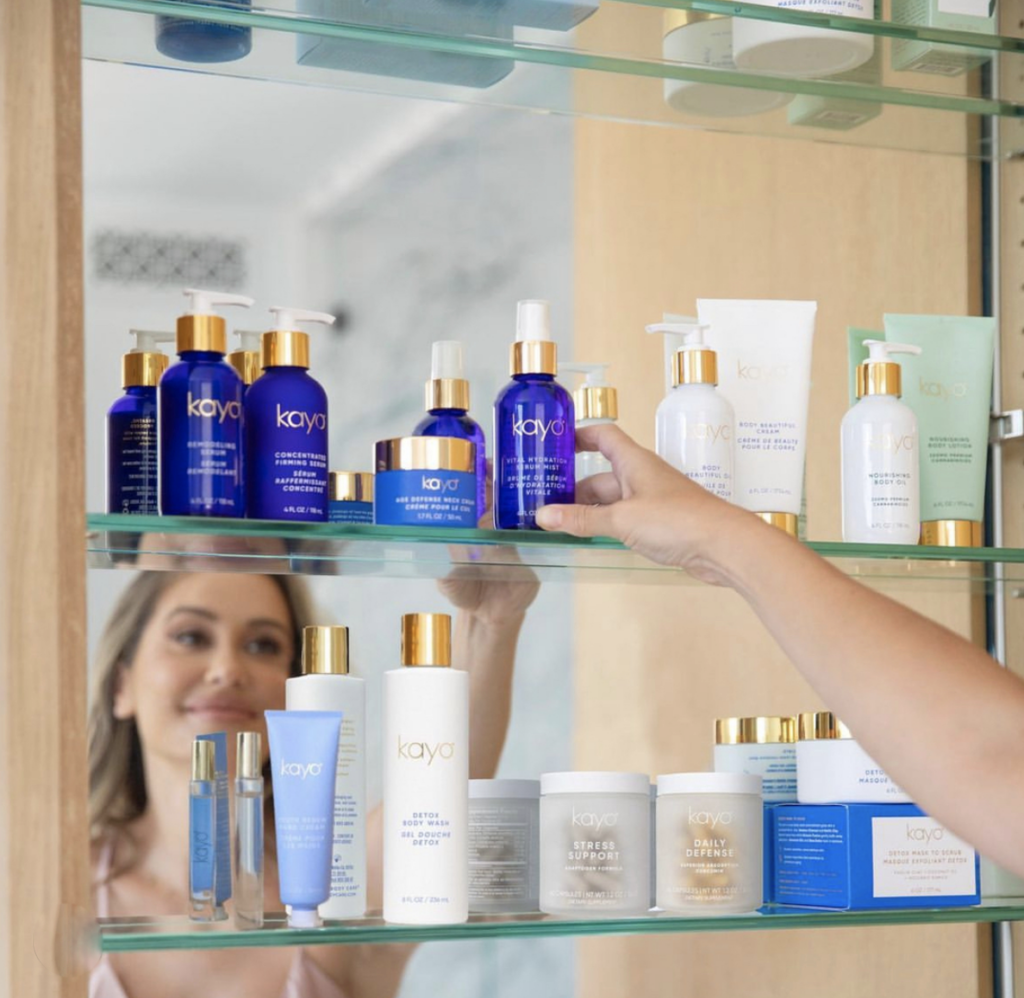 Christine utilized her 20+ years of product and ingredient knowledge with industry and medical experts to create a supplement line that supports the body in a way she wanted hers to be supported.
What's your best advice for entrepreneurs?
"I wish I had taken investors earlier on so we could have blown out our digital marketing. Women often hold onto their businesses for far too long, where a man might come up with an idea and then ask an investor for money right away. We sometimes need to take that really big leap a little faster."
What are some of the challenges you've faced?
"I think finding an amazing team. I love to formulate, I love to educate, I love to be able to respond to and hear from clients. I'm lucky enough to have an amazing team with decades of experience at big brands like Proctor & Gamble and Stila who are running the business portion, and you need that too."

What's one of the products you always recommend to friends?
"Worldwide, our top product is our concentrated firming serum. It's an amazing all-over instant toning product with firming peptides and hyaluronic acid to really repair and firm the skin over time. And then our greens—they just fly out of stock so quickly. They're 25 superfoods in one scoop, and they're the best-tasting greens on the market. My kids drink them. I'll put pizza and cookies in front of them, and instead they're drinking their greens."