Adam and Ai Su Bonnier's interest in children's dishware started before they even had a child, way back when they were shopping for gifts for their first niece. The couple was surprised to find that in the world of kids' stuff, "there just wasn't anything we thought was good," says Adam matter-of-factly. They saw plastic products in garish colors, and products that were sustainable but impractical.
Ai Su, then a car designer for Nissan, and Adam, a product designer who worked on computers and electronics, knew exactly what they wanted: understated children's products that weren't loud, covered in cartoon characters, or made of petroleum-based plastics. So after their son's birth in 2013, they decided to make some. The industries they were working in at the time "were pretty toxic," says Ai. They'd been wanting to do something more eco-friendly for a while, and it made sense to start with kids, who are most vulnerable to toxins.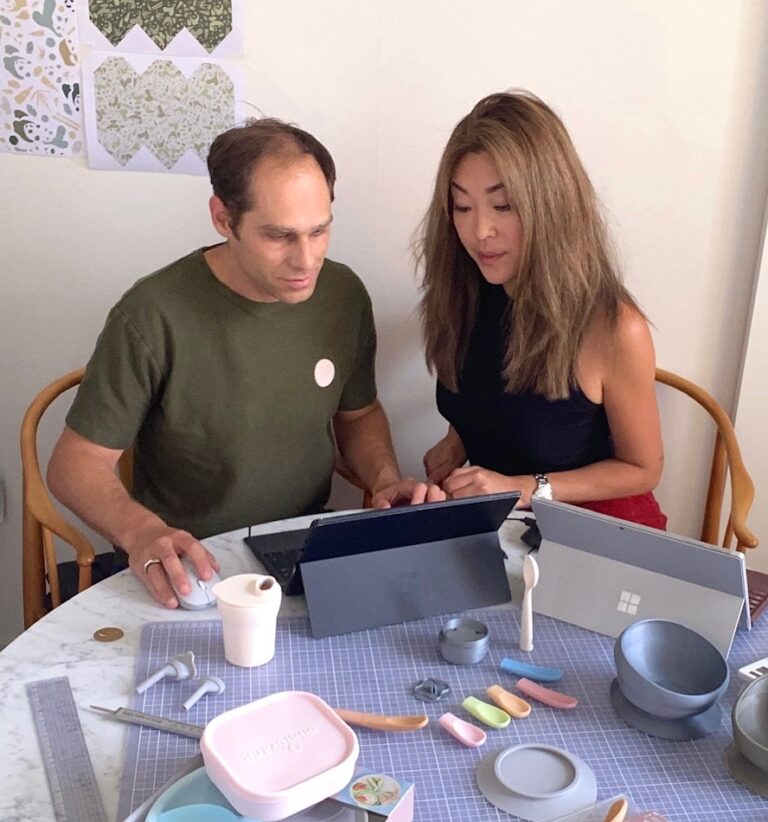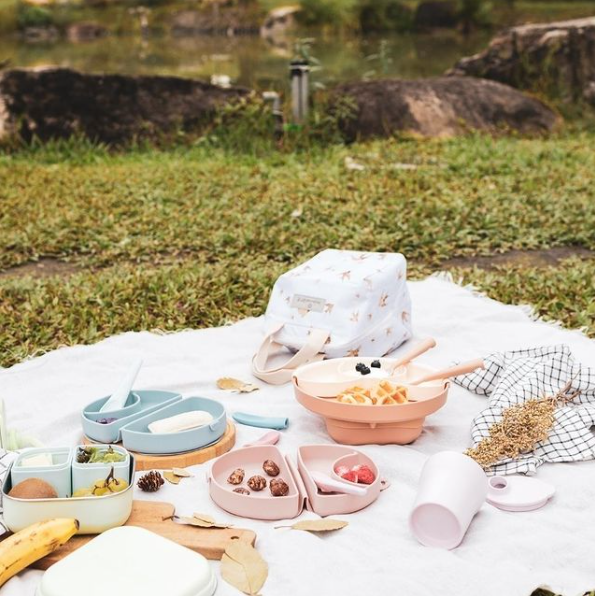 Miniware co-founders Adam and Ai Su Bonnier met in design school. Now they're applying their design and manufacturing chops to the challenge of modernizing kids' dishware, making it sleeker, more functional, and more eco-friendly.
The pair used their deep backgrounds in design to source the exact right materials—ones that would be strong enough to throw in the dishwasher, without relying on the plastic additives used by other "eco" brands. Initially made from bamboo, Miniware's plates and bowls now use food-grade silicon and biodegradable cassava, a starchy root that is not over-farmed or genetically modified. The Bonniers used clean lines and muted colors to keep the focus "on the food and the beauty of the food," says Adam. They added silicon suction "feet" that can be removed as the child grows, extending the product's life. "What has become a pillar for us is, How do we combine function and sustainability and aesthetics?" says Adam.
"What has become a pillar for us is, How do we combine function and sustainability and aesthetics?"

—Adam Bonnier
Officially launched in 2016, Miniware is now sold in 20 countries and has expanded from plates and bowls to cutlery, drinking cups, bibs, and backpacks. Meanwhile, Adam and Ai have optimized how they co-run not just their company but their home. Managing a remote global team from Sausalito, California, they divide their work and parenting duties based on who is good at what. "We are lucky that Adam is a much more adaptive and kinder person," says Ai with a laugh. "We are really equal in every aspect of our family and business."
She talks to suppliers; he manages their staff. She does the cooking; he remembers to pack the soccer uniform. "We do different things," sums up Ai. "That's how we can be together 24 hours a day."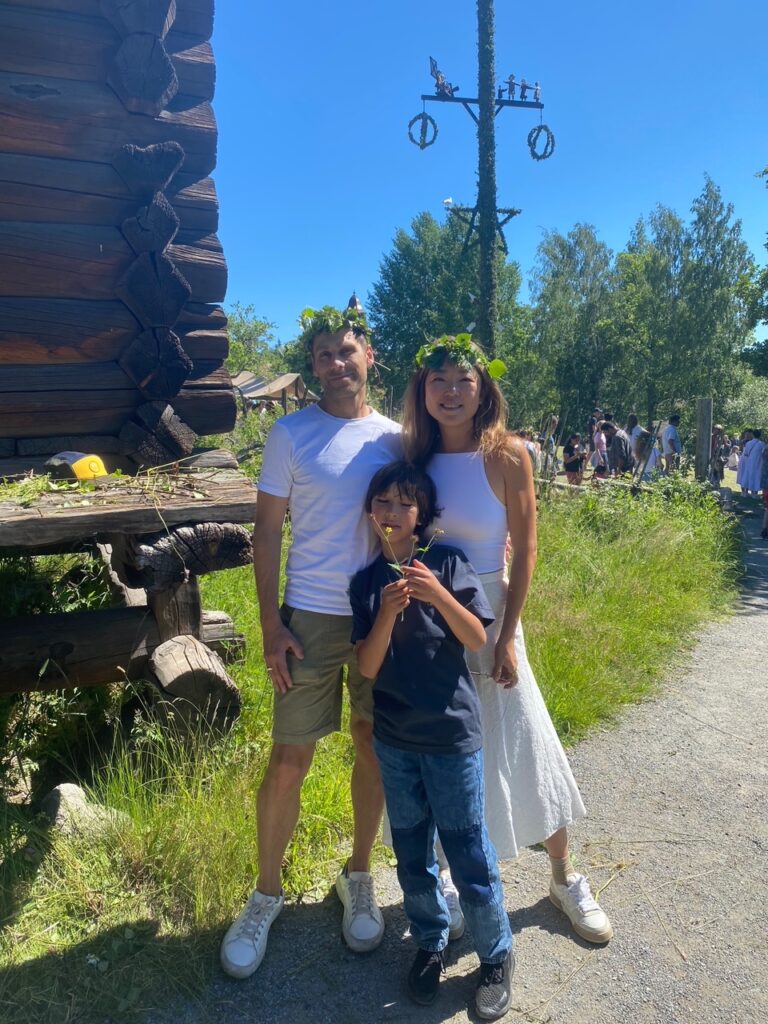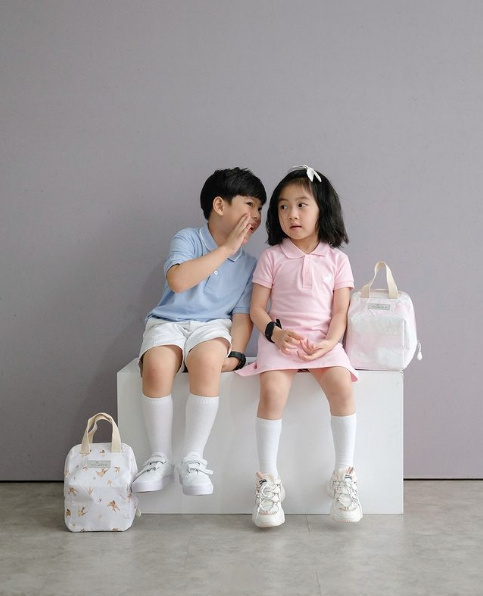 From left, Miniware founders Adam and Ai Su Bonnier with their son; Miniware has now added lunchboxes and backpacks to their line of designy, eco-friendly kids' products.
What's it like working together as a couple?
Adam: "I usually sum it up as higher highs and lower lows. We've been working together since design school—we were classmates. So it's a part of who we are together. But there are times when it's difficult. Launching a business, there's stress! And the stakes are somehow higher when it's also your relationship."
What's your best advice for entrepreneurs?
Adam: "You really have to stick with it. It's never going to be a straight line."
Ai: "You'll have to do a lot of things you don't know how to do! Be prepared to learn a lot of new skill sets."
What product do you always recommend to friends?
Ai: "Our healthy meal set. It's really versatile, and kids don't grow out of it. You can even use it with real cutlery. My son is eight now and he's cutting steaks on it."