The founders of the innovative education company ELO (Explore. Learn. Observe) all hail from Eastern backgrounds where feelings weren't discussed openly. "We're from cultures where mental health is just taboo, in a sense," explains Ferwa Chevel Khalfan, who co-founded ELO with Maggie Hindia and Sakina Issa. They were acquaintances at the time—Sakina was a family friend of Ferwa's, and Maggie and Ferwa had both grown up in Dubai—but they bonded over how their childhoods hadn't prepared them to do things like speak up for themselves, hold boundaries, or bounce back from normal life challenges (instead, "we crashed and burned," says Ferwa matter-of-factly.)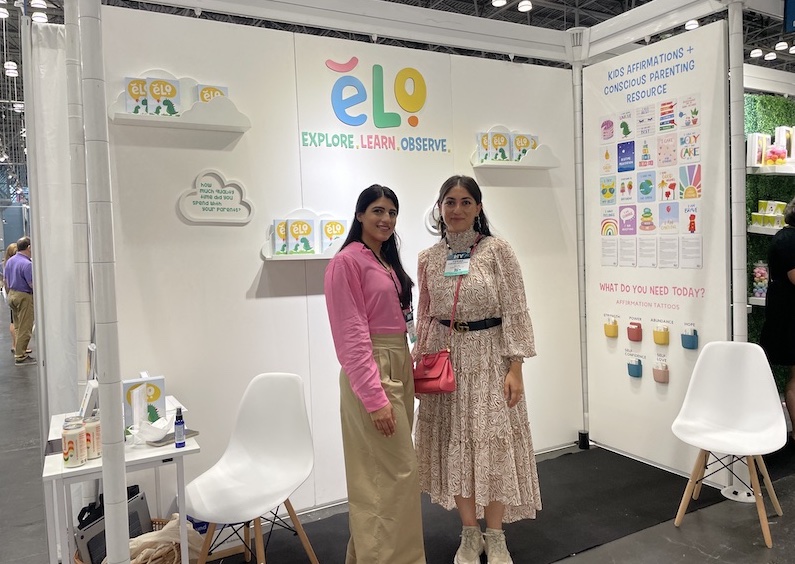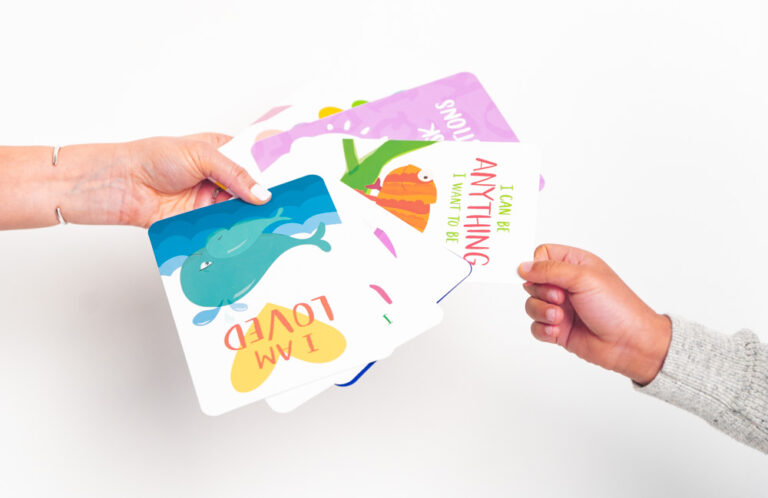 The women wanted to help teach kids the emotional resilience they only wished they'd learned. Their solution: the ELO deck, a set of affirmation and activity cards that promote conversation and a positive mindset. "A lot of parents now, they're working on themselves, they want to change the way they deal with emotions and social development for their kids," says Ferwa. "But they just don't know how."
"As a parent, you want to save your kid from the world. But the world exists, right? That's where we come in."

—Maggie Hindia, co-founder of ELO
The idea for ELO was sparked before the pandemic. But in the early days of COVID, it suddenly seemed more urgent, as parents struggled with endless school closures. "It was like, 'This has to be done yesterday, people need this now!'" says Ferwa.
Working from three different cities over marathon five-hour Zoom sessions, the founders divided and conquered. Sakina, a family therapist, created cards backed by social science research. Maggie, an artist, added beautiful illustrations and branding. Ferwa, an event planner with her own lifestyle blog, mastered operations and business development. The resulting deck includes affirmations like "I am curious. I ask questions," paired with dialogue prompts to engage kids' curiosity and help them open up. The cards are aimed at kids seven and under, since research shows this is when we learn the emotional skills we'll rely on later.
"When parents open up dialogue with their kids, that's where the magic happens."

—Ferwa Chevel Khalfan, co-founder of ELO
The deck is already making waves with parents—including founders themselves. "I'm actually closer to my daughter, heart and mind and soul closer, because of our cards," says Maggie. "I'm so impressed by our product!"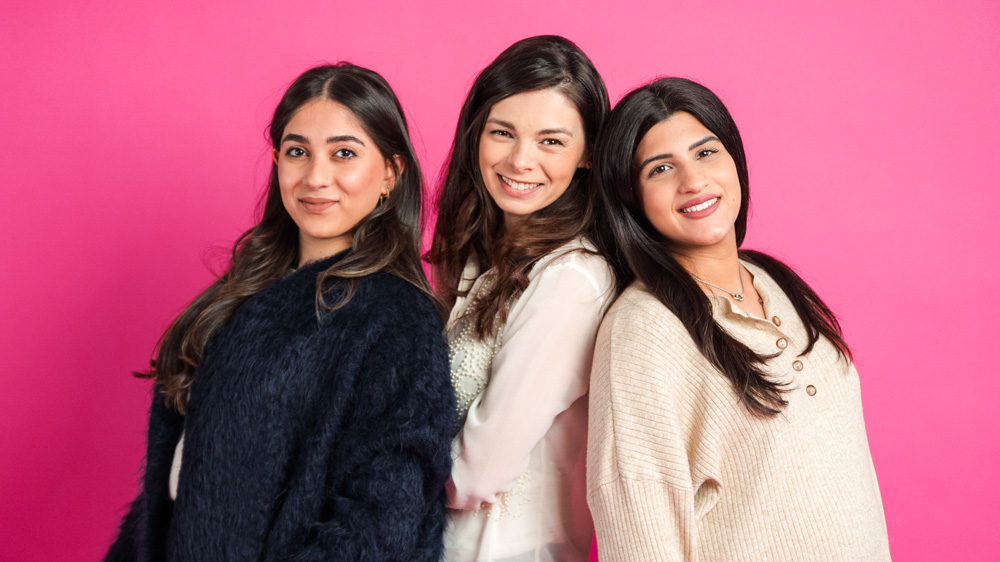 What's your best advice for entrepreneurs?
"You gotta just put things out there in the world and see what the world says," says Ferwa, "because otherwise you'll always be in planning mode and nothing will ever happen. Now that our product is out there, we have so much more data and feedback. We can tweak the packaging. We can tweak the things we didn't even know we needed to change."
What's it like working with two other co-founders?
"We've been able to have a really beautiful symphony because we really complement each other's talents," says Ferwa. "Maggie is completely creative. Sakina is complete science. And I'm more logistics."
What's something that inspired you lately?
"I think it's safe to say we're inspired by our own growth!" says Ferwa. "We are also continuously inspired by the next generation. As much as we're trying to help them, we also learn so much from them. Kids are intuitively kind, caring, and take life light-heartedly. The work we do is a reminder for them to maintain these values despite the world's influences."